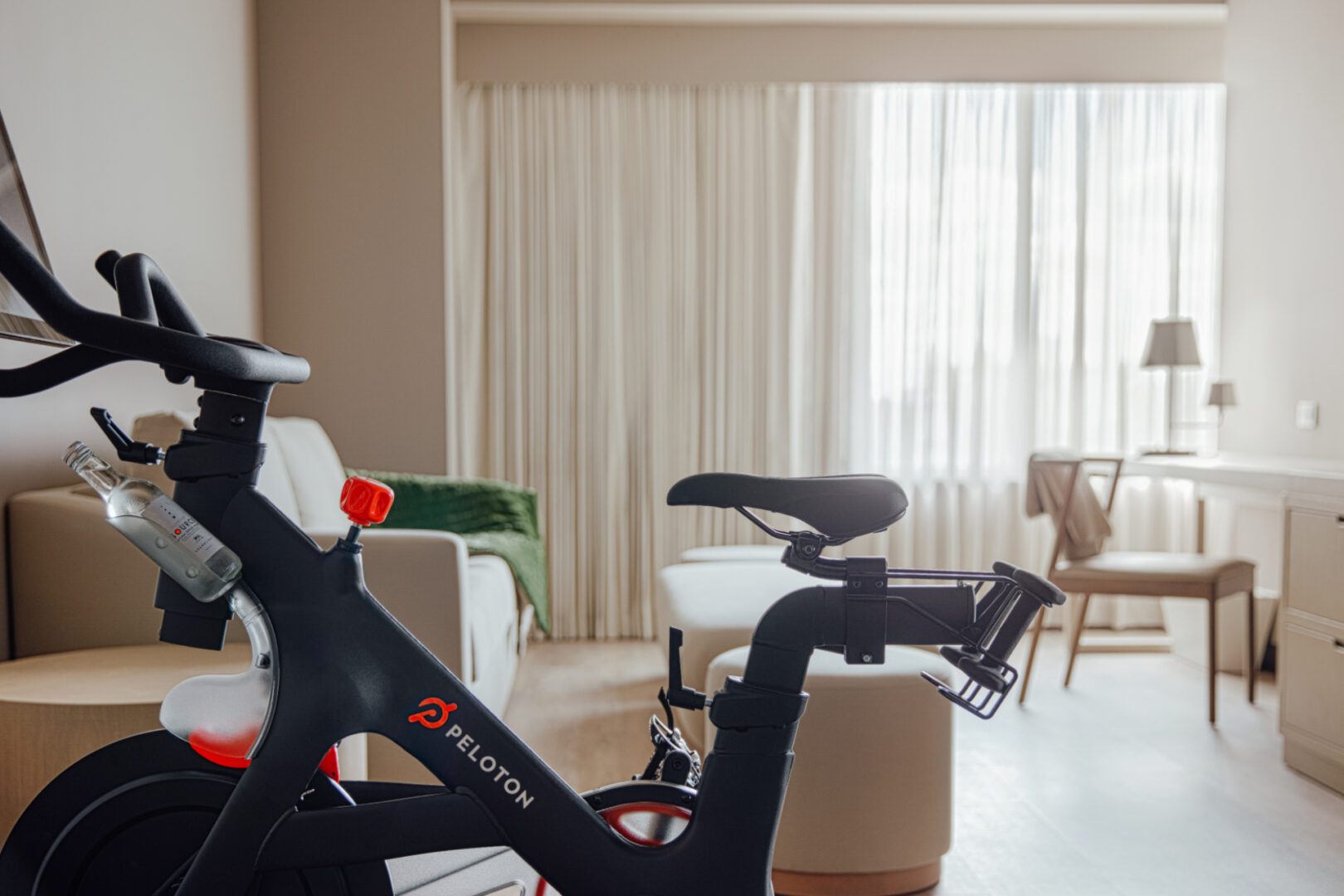 Two Plush Queen Beds
Bath Amenities By Le Labo In Our Signature Presentation Box
VIP Turndown And On-Demand Service
Loftie Alarm Clock Featuring Customizable Soundscapes
Mini-Bar Featuring Highly Curated Snacks Including Compartes Chocolates
Around The Clock Room Service
Steamer And Hair Dryer In-Room
Nespresso Machine
High-Speed WiFi
On-Demand Streaming
Frette Linens & Terry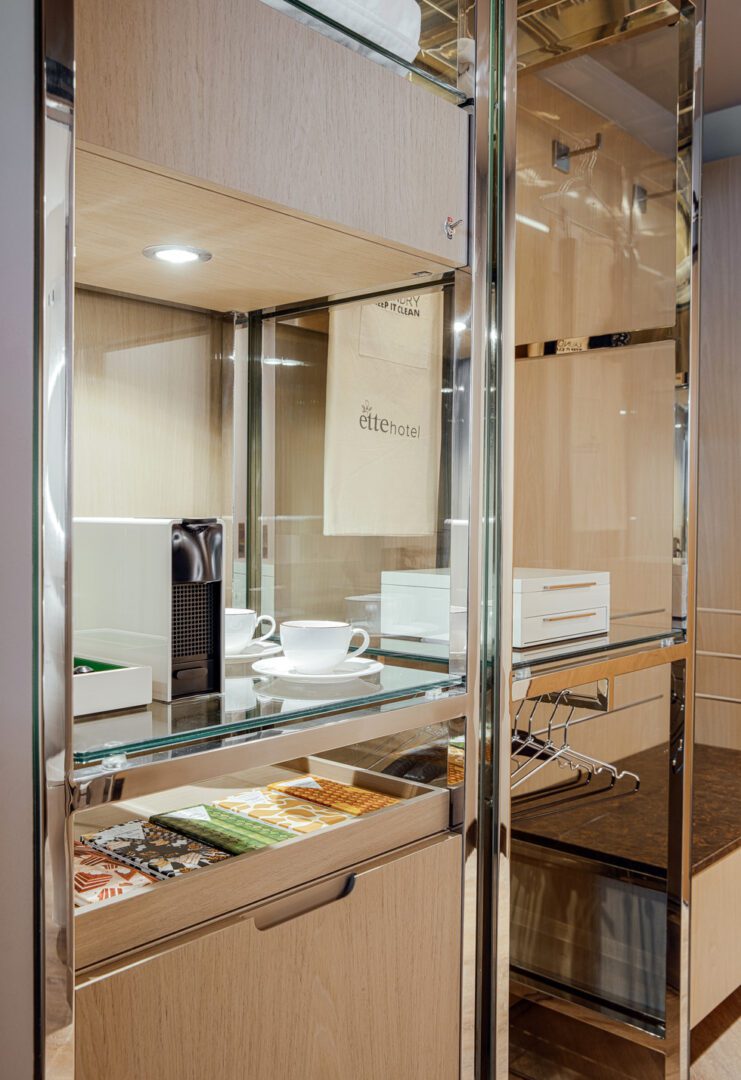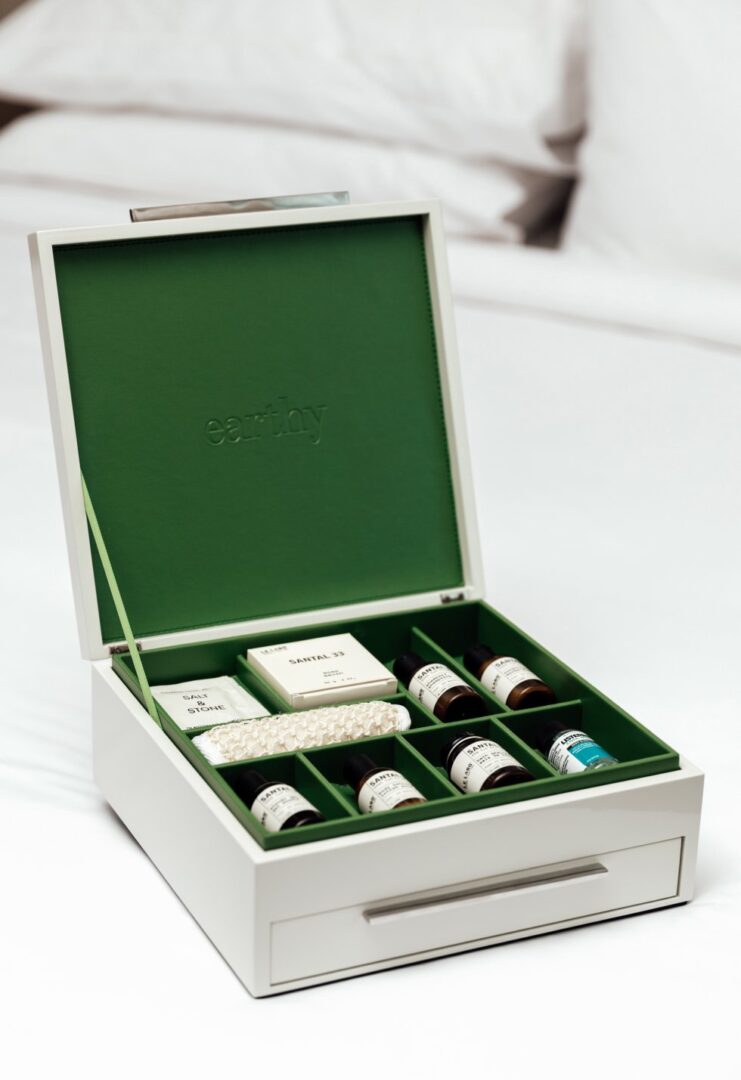 A spacious king bed and pull-out sofa furnished with the finest linens.
A spa-like bathroom with marble vanities and carefully selected amenities.
A separate bedroom and living room adorned with custom decorative objects.
Your stay offers limitless options for working, working out, entertaining, or resting. Wellness suites also include access to our spa butler, who can coordinate in-room wellness treatments,…and more.
ADA & Accessible options available.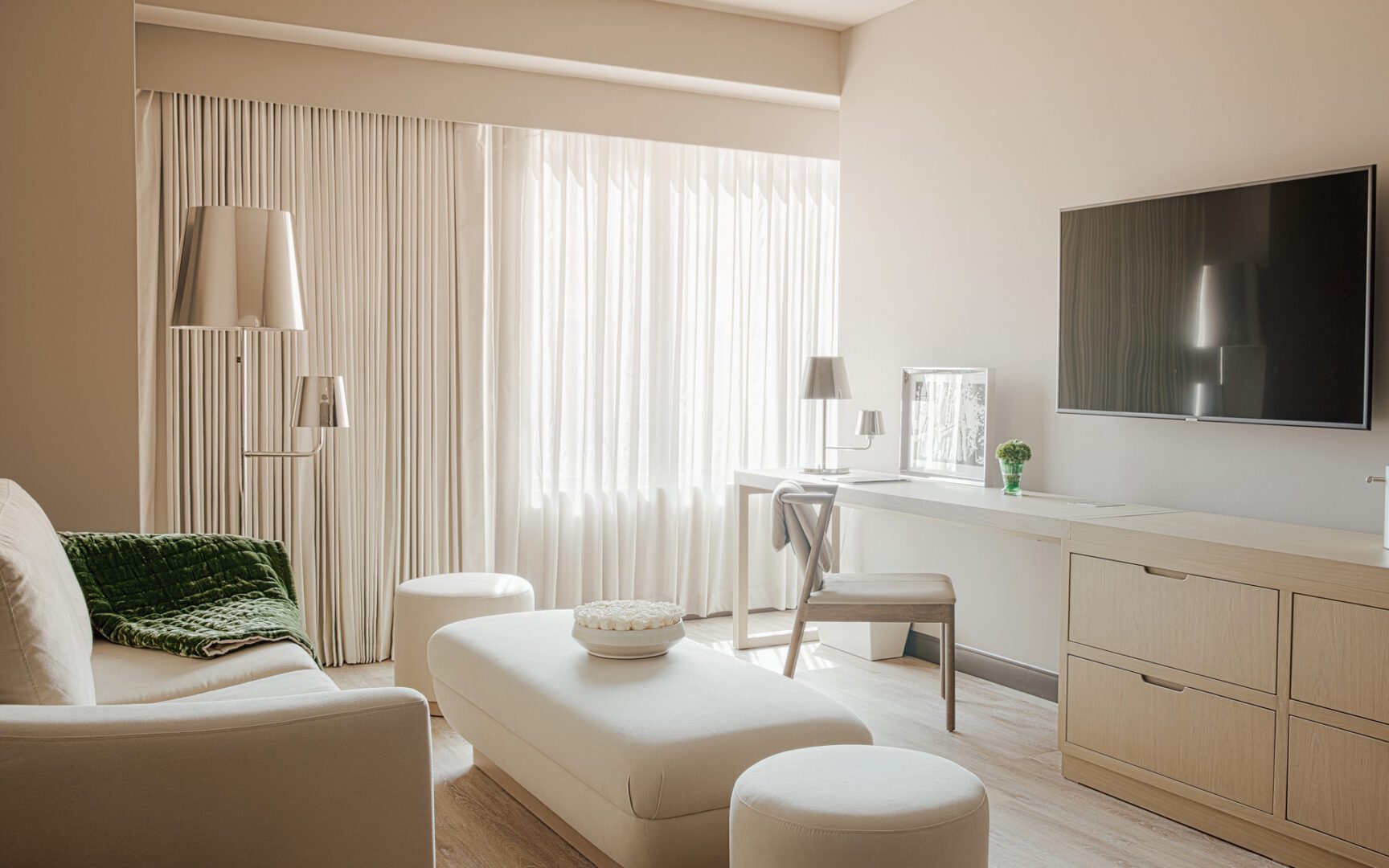 Sophisticated, yet modern suites showcase large windows so you can watch activity below come alive from our hand-crafted seating areas and living spaces. Adorned with custom decorative objects and featuring a generous king bed outfitted in the finest linens and bathrooms with marble vanities, TIMELESS KING SUITES provide the ultimate vacation escape.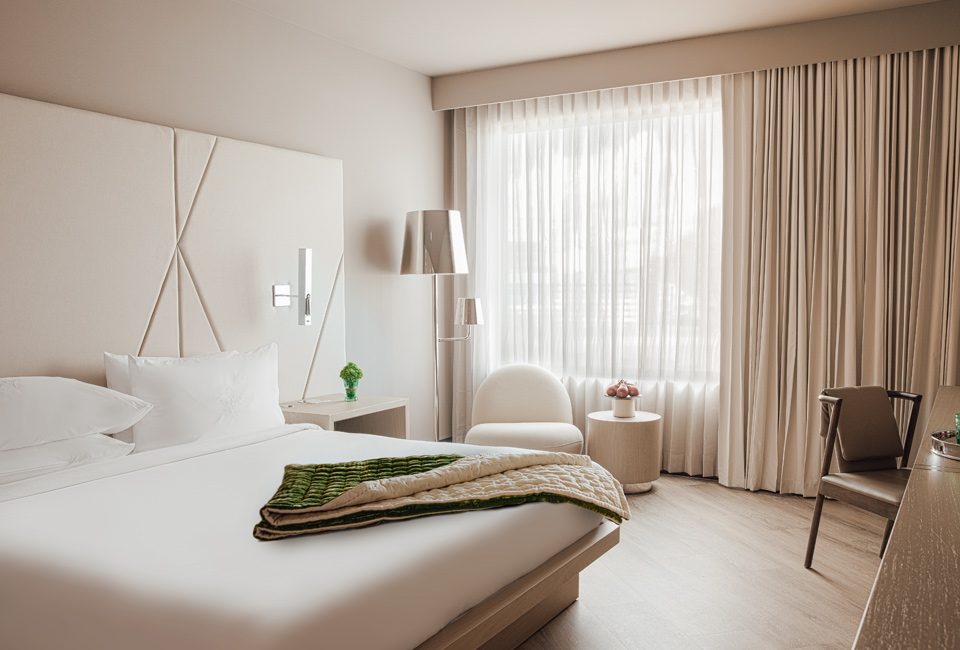 An opulent and charming room offering meticulously designed comfort, perfect for restorative sleep. Our True King has a beautifully sophisticated contemporary decor adorned by custom decorative objects.